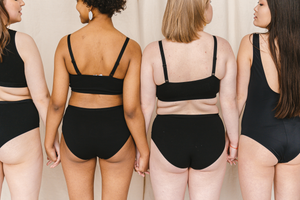 Want to feature your products on our site?
How it Works
Easy Onboarding
We've spent all of our efforts building & improving our site not just for our customers but for YOU. As a mom entrepreneur, I know time is precious.
Community Love
We believe in supporting each other in this crazy yet fulfilling journey of entrepreneurship journey and are here to help your business grow.
Mom Focused
Who else is more likely to buy something for their child than themselves. Which is why we focus on curating products just for the moms!
Simply Better
We want to make shopping for motherhood as simple as shopping Amazon.... but better by curating higher-quality products from inspiring values-driven businesses.
Featured Vendors
Check out some of our featured vendors below for an idea of the types of products we love to highlight on our platform!
Our Brands